Types Of Sedation

Annapolis, MD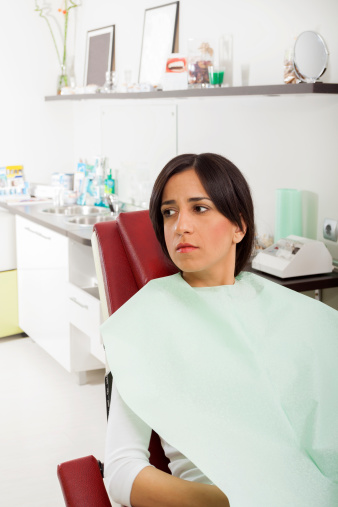 Annapolis dentist Dr. Kian Djawdan offers a variety of sedation dentistry techniques, including IV sedation, oral sedation and inhalation sedation.


IV Sedation Dentistry

IV sedation is medication administered directly through the blood stream. It provides patients with immediate relaxation and comfort prior to treatment. It is a safe and effective sedation method for any dental procedure. Dr. Kian Djawdan is the only general dentist in Annapolis with the licensing and anesthesia training to perform IV sedation dentistry.


Oral Dental Sedation
| | |
| --- | --- |
| • | No needles |
| • | Prescription medication taken before your visit |
| • | More affordable compared to IV sedation |
| • | Allows the dentist to perform more dental work in fewer visits |

Oral sedation provides "light sedation." The intent of this type of sedation dentistry is to ease anxiety. The medication for sedation dentistry is generally prescribed prior to the appointment and taken shortly before the scheduled dental visit. Patients who have taken oral sedation need a responsible adult escort to and from their appointment.

As the medication metabolizes in the body and enters the blood stream, the patient will enter a relaxed and dream like state. Patients remain conscious and able to breathe on their own. Some patients will fall asleep, most patients have some degree of amnesia.

The disadvantage of oral sedation is that each patient's reaction to certain medications can be unpredictable. In some cases, the recovery can be uncomfortable with unwanted side effects such as drowsiness, headache, and nausea.


Inhalation Dental Sedation

Inhalation sedation, commonly known as laughing gas or nitrous oxide, simply helps patients calm their nerves and feel less tense prior to receiving their dental treatment. This is one of the more common types of dental sedation, especially for mild anxiety or minor dental procedures.


GOT BAD TEETH FROM FEAR OF THE DENTIST? YOU ARE NOT ALONE
Chip's Smile Transformed

For years, Chip avoided the dentist. He grew up hearing he had bad teeth. He was afraid when he visited the dentist that he would be judged or lectured. He found Dr. Djawdan and came in for a free consultation. We listened to his concerns and helped him develop a treatment plan that would restore his smile. With IV sedation dentistry, we completed the entire treatment plan in a single visit.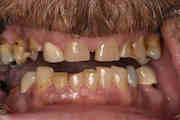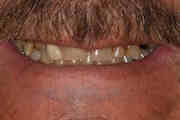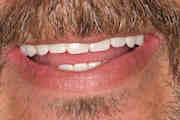 SEDATION DENTISTRY PROCEDURES ARE SAFE AND EFFECTIVE

Your comfort and safety are our number one concern. Dr. Djawdan is committed to providing patients with the safest and most reliable methods of sedation dentistry available. Dr. Djawdan's in-depth experience with sedation dentistry is highly unique.

Sedation dentistry makes it possible for patients to receive the dental care they need without fear or anxiety. More procedures can be performed in a single visit, saving the patient time and money.

Get Answers to Your Questions: Sedation Dentistry FAQs


SCHEDULE A CONSULTATION FOR SEDATION DENTISTRY

Have you avoided the dentist due to dental anxiety or embarrassment? Does your hectic schedule keep you from getting the dental care you need? What if you could have your smile and confidence back in a few visits while you sleep and wake up relaxed with little or no memory of your visit?

Dr. Djawdan offers the most comprehensive sedation dentistry options in Annapolis. Get the smile you deserve, contact us today for a consultation. Call us at (443) 569-8764 or request an appointment online.