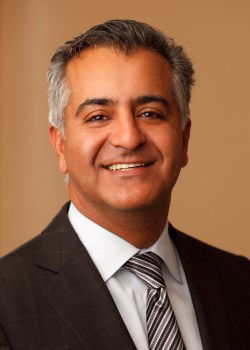 TRAINING & CREDENTIALS
Dr. Kian Djawdan completed his graduate program at Tufts University in Boston. After receiving his DMD degree in 1992, he completed a two year residency program at the VA Hospital and Medical College of Virginia. His residency program training focused on IV sedation, surgical placement and restoration of dental implants. Dr. Djawdan held the prestige position of Chief Resident during his second year.
Dr. Djawdan is
Board Certified by the American Board of Implantology/Implant Dentistry
and is considered an expert in implant dentistry.
Dr. Djawdan is specially trained and licensed to administer IV sedation for any surgical or restorative dental procedure. He is among a small group of dentists with the advanced training, experience and credentials to personally handle both the surgical and restorative aspects of treatment.
"Training never ends. Advanced technical skills and artistic perspective demand hundreds of hours of ongoing training and education," says Dr. Djawdan
PRACTICE PHILOSOPHY: RESTORING HOPE AND CONFIDENCE

"One size does not fit all in modern dentistry. I truly believe in listening to what the patient wants and then designing a custom treatment plan based on what the patient wants to achieve," says Dr. Djawdan.

"Most patients I see in my practice have not been to the dentist in seven, ten or even twenty years. Many of them cover their mouths when they laugh or smile. Often men grow mustaches or beards to cover their embarrassment. I truly understand the fear and embarrassment associated with going to the dentist. I am not here to judge my patients; I am pleased to be given the opportunity to help them renew their smile and confidence."