Restorative Dentistry

Annapolis, MD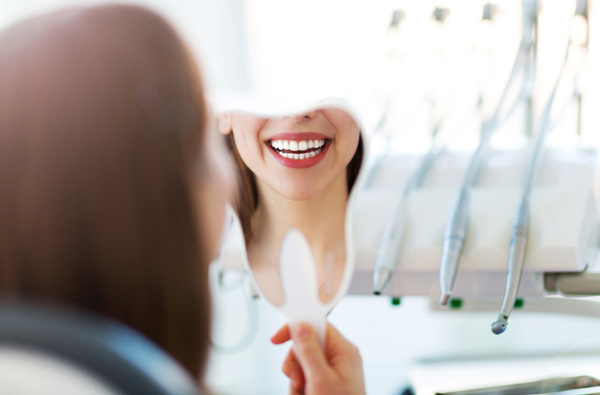 While it is always easier to prevent dental related decay and disease, quality restorative dental care can be the key to saving your natural teeth and restoring your smile. Whether your teeth just need a little extra care, or you need them completely restored, our team at Djawdan Center for Implant and Restorative Dentistry can help.

Quality restorative procedures can rid you of pain and discomfort, while also restoring the strength of your teeth. Do not continue to suffer needless dental pain or go another day without confidence in your smile. Come see Dr. Kian Djawdan today and let him inform you of all of our great restorative procedures!


Dentures

A complete denture is a removable set of replacement teeth set in a pink, flesh-colored acrylic base. The base for the upper arch, which rests on the gum tissue, also extends over the palate. The base of a lower denture is shaped like a horseshoe to accommodate the tongue.

A partial denture is a removable appliance used to replace one or more missing teeth in a single arch. Most partial dentures consist of prosthetic teeth that connect to a retainer-like attachment known as a flipper.

Learn more about Dentures.


Dental Implants

Dental implants are among our most recommended, popular, and successful restorative services that we provide. Dental implants are a permanent tooth restoration for your missing teeth. It does require a process of several months for the entire implant to be placed, but it is well worth it. Dental implants are strong and secure and enable you to be able to eat your favorite foods again without pain or discomfort. Since dental implants act like your natural tooth root, they allow you to chew and speak with confidence and strength. Dental implants look and feel just like your natural teeth.

Learn more about Dental Implants.


Dental Bridges

Dental bridges are an effective restorative dental procedure. This involves the placement of a bridge that is designed to take the place of multiple teeth. A bridge may be utilized if you have three or more consecutive teeth missing. They offer fast recovery.
Dental bridges come in different types, including the prettau bridge. This is a permanent bridge that is both permanent, as well as comfortable. It is a newer type of dental bridge now available.

Learn more about Dental Bridges.


Implant Supported Dentures

An implant supported denture consists of a dental implant permanently placed into your jawbone. The denture that goes atop of it is removable and can be taken in and out as desired. This procedure is sometimes preferred by patients who have previously had dentures and like the ability to be able to remove their teeth. With implant supported dentures, however, your dentures will be more secure as opposed to traditional dentures.

Learn more about Implant Supported Dentures.


Fillings and Crowns

If you have a cavity, you will typically need a filling to replace the part of the tooth that has been eaten away by bacteria. We will clean out the eaten-away part of the tooth and replace it with a special type of material. This material may be one of several different substances, including metals, porcelain, and resin. Modern fillings are designed to blend in with your teeth so they do not stand out.

Another common restorative dental procedure involves placing a crown. This is typically done after a root canal. Crowns replace the top part of the tooth and prevent bacteria and debris from getting into the inner part of the tooth. They are very durable and, like fillings, are made to blend in with the rest of the tooth. Dental crowns may also be placed for other reasons, such as to hold a partial bridge in place.


Tooth Extraction

Extracting teeth is actually another part of restorative dentistry, though it may sound more destructive. This is because we often have to remove teeth that are too damaged to be saved. After extracting them, we replace those teeth with dentures, implants, or bridges. This restores your smile and ability to easily chew and speak. It also protects the teeth around the extracted tooth. Without a tooth between them, they may start to drift out of alignment. That could result in losing those teeth, too. While extractions are only the first part of what is a restorative process, they are a vital one.


Multiple Tooth Extraction

Unfortunately, it is not always possible to save a tooth. If a tooth is damaged or decayed beyond repair, we may need to perform a tooth extraction. In some cases, we may need to perform multiple tooth extractions to make way for restoration, usually dentures. Once we remove multiple teeth, there may be a brief healing period before we can install a tooth replacement. The type of appliance you receive depends on your circumstance.


Frenectomies

A frenectomy is a procedure we often do on our very young patients. When born, some infants have additional skin, called the frenum, that attaches their upper lip to the upper gum or connects their tongue to the bottom of their mouth. Normally, the frenum dissolves in the womb, but in some cases it fails to do so. When it does not, it can make it difficult for the infant to move their mouth or tongue correctly. A frenectomy removes this extra tissue, allowing the child to learn to speak and eat correctly. In many cases, we diagnose this condition at a child's first visit, but in some cases, it may not be diagnosed until the child starts school and shows evidence of a speech disorder.

Quality restorative dentistry will provide you with improved strength and function in your damaged tooth. It will also eliminate any pain or discomfort that may be caused by your damaged teeth. Whatever your needs, our team at Djawdan Center for Implant and Restorative Dentistry can help!


Schedule A Consultation For Restorative Dentistry in Annapolis, MD

These restorative dentistry procedures are quite common, and we handle all of them. If you are around Annapolis and believe you may need restorative dentistry or want to schedule a checkup to learn more about these processes, contact Djawdan Center for Implant and Restorative Dentistry at (443) 569-8764 today!