Bone Grafting

Annapolis, MD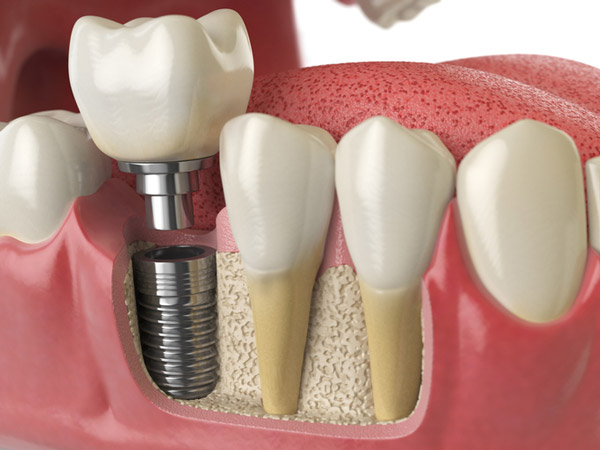 For a dental implant to be successful, you must have a sufficient amount of bone in the jaw. If your bone is too thin or soft, it may cause the implant to fail. Patients with inadequate bone may need to undergo a bone graft.

Bone deficiencies can be the result of:

| | |
| --- | --- |
| • | Genetic and developmental defects |
| • | Untreated tooth loss |
| • | Periodontal disease |
| • | Injury or trauma to the face |

Djawdan Center for Implant and Restorative Dentistry offers bone grafting to build up new bone in the area of your jaw that will eventually hold a dental implant. The procedure is relatively simple, and is an integral step to improving the function and aesthetics of your smile!
Read more about jaw and gum resorption


Type of Bone Grafts

Graft material can come from a variety of sources. Regardless of which bone graft you receive, the results will be the same - new, healthy bone that will be able to support a dental implant.

There are two types of bone grafting that we utilize for dental procedures:

| | |
| --- | --- |
| • | Allograft. Taking bone from a human donor. This material is provided by a tissue bank and has been sterilized and tested to ensure safety. |
| • | Xenograft. Taking bone from an animal, usually bovine or porcine. This bone is highly compatible to human bone due to the nature of the mineralized matrix. |
Bone Graft Process

As with any surgical procedure, we will need to discuss your medical and dental history before we can proceed.

Grafts are a great option to help restore bone in order for successful implant integration. They are able to provide the framework for the implant and also help your own bone regenerate healthy cells. Bone grafts can either be done prior to implant placement, or at the same time. During your consultation, we will plan your treatment in a manner that allows for the least amount of visits for your convenience, without compromising quality of care.

During the procedure, a small incision is made in your gum tissue to access the underlying bone. We then place the graft material into the area of the bone that will support the implant. Over the next several months, the graft material will trigger your jaw to grow new, healthy bone. By the end of the process, your new bone will completely absorb and grow around the graft material.

Each donor bone, regardless of it's source, has been evaluated under a very strict screening process to ensure it's safety and bio-compatibility. Tests for numerous infectious diseases such as HIV, Hepatitis, and Syphilis, were completed before the bone was processed for use. The FDA sets guidelines for regulation of donor materials and the processors take extreme care to meet and exceed expectations.



Other Bone Augmentation

Depending on your circumstance, we may recommend other forms of bone augmentation, including:

| | |
| --- | --- |
| • | Sinus lift.During the procedure, your sinuses are gently lifted to make room for the bone graft material. |
| • | Ridge augmentation. If your jaw is not wide enough to support an implant, you may need a ridge expansion. We will make a small division in the ridge, and fill it with graft material. |
| • | Socket preservation/tooth socket graft. After tooth extraction, we can preserve the socket with donor bone to retain the shape and prevent bone loss for future implant placement. |
| • | Bone regeneration. Depending on the restorative work being done, we may need to increase the bulk of your jawbone through bone regeneration prior to surgery. Increasing your bone through a bone graft, or regeneration can assist in dramatically improving the look and function of your smile. |
| • | Platelet Rich Fibrin. This biological material has a high concentration of the platelets that activate growth factors. These growth factors stimulate our stem cells during the body's natural healing process. |