Sedation Dentistry FAQs

Annapolis, MD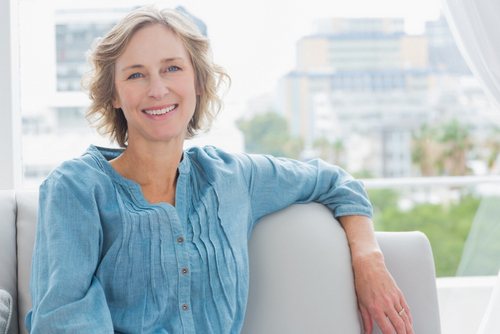 At Djawdan Center for Implant and Restorative Dentistry, we are experts at dental sedation. We know that visits to the dentist can be scary and cause anxiety, which is why we offer a variety of
sedation options
to put you at ease during your dental procedure. Keep reading for frequently asked questions about dental sedation.
Will Sedation Dentistry Make Me Fall Asleep?
Sedation dentistry
is often referred to as "sleep dentistry" because many patients will fall asleep. But rather than truly sleep, you will be in a state of consciousness. You will respond to all verbal commands and be able to breath independently. When you "wake", you will most likely feel as though you were asleep and have no memory of the procedure.
Is Sedation Dentistry Safe?
Yes. Sedation dentistry is completely safe when administered by a trained, licensed and experienced medical professional. In our Annapolis dental office, your comfort and safety are our foremost concern.
Dr. Djawdan
utilizes the safest and most reliable sedation methods.
He generally recommends
intravenous ("IV") sedation
, not sedative pills, for two very important reasons:
| | |
| --- | --- |
| • | Safety: If the need arises, Dr. Djawdan can quickly give other medications, to reverse the effects of IV sedation. Also, with IV sedation, the dosage can be completely customized to your needs - no guessing about whether you need one - or two - or three - pills. |
| • | Speed:When medication is delivered intravenously, it begins to take effect almost immediately. The amount of medication can be controlled and consistent throughout the procedure. If a patient is not sedated appropriately Dr. Djawdan can increase the dosage and resume treatment within a few minutes. With a pill, absorption of the medicine takes 30-45 minutes and you must hope that you will be properly sedated (not under or over sedated). |
How Qualified is Dr. Djawdan to Offer Sedation Dentistry?
Dr. Djawdan is licensed in the state of Maryland to offer IV sedation in his Annapolis dental office. He underwent training at USC to learn proper technique and safe delivery of anesthesia. He is the only general dentist in Annapolis with the necessary licensing and anesthesia training to perform IV sedation. This puts him in the top 1% of all dentists nationwide who are trained and experienced to offer all three levels of sedation dentistry including IV, oral, and inhalation sedation.
To learn more, give us Djawdan Center for Implant and Restorative Dentistry a call at
(443) 569-8764
today.