Single Tooth Dental Implant

Annapolis, MD




If you have a missing tooth, you may already feel like more is missing in your life than just a tooth. You may feel self-conscious and might find it difficult to eat certain foods. You may have noticed that your other teeth are shifting to try and take up space or experience pain in that site. If you have these problems, it's time to do something about it.

Our experts on dental implants at Djawdan Center for Implant and Restorative Dentistry have the answers you seek about single tooth implants and how they can improve the look of your teeth, as well as maintaining your teeth and bone.


Replace a Missing or Broken Tooth

Losing one or more of your teeth creates a gap in your smile, affects your ability to chew properly, and can alter your diet and nutrition. In addition to these serious issues, tooth loss also causes loss of jaw bone and facial support.


Why Should I Consider Dental Implants?
| | |
| --- | --- |
| • | 98% success rate – Highest out of any dental procedure! |
| • | Avoids bone loss and gum recession associated with tooth loss. |
| • | Restores proper chewing, leading to a better diet and improved teeth. |
| • | Avoids grinding down healthy teeth for conventional bridgework. |
| • | Improves speech. |
| • | Increases comfort. |
| • | Helps promote long-term facial integrity. |
| • | Choosing a dental implant expert who has the verified training, education, and experience specific to dental implants is crucial. Dr. Djawdan is Board Certified by the American Board of Implantology/Implant Dentistry and is considered and expert in implant dentistry. |

We use advanced technology to offer our patients precision and accuracy in diagnosis and treatment. In 2004, we were one of the first dental practices in the world to have an in-office dental CT scan. With a dental CT scan and 3-D imaging software, we can fully visualize the placement of dental implant(s) in a real 3-D environment and then design a surgical and restorative plan.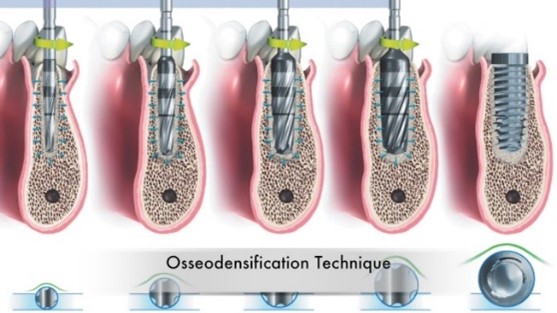 We use some of the world's most advanced technology and surgical techniques to aid in site preservation and preparation that can reduce time and cost of treatment.

Densah™ Bur – "Osseodensification" is rotated at high speed in a reversed, non-cutting direction with steady external irrigation bone tissue bulk is preserved and simultaneously compacted and auto-grafted in outwardly expanding directions.

L-PRF – Leukocyte-Platelet Rich Fibrin is a bioactive "band-aid" that is created from your own blood and then placed in your surgery sites to promote healing. Tooth loss and damage to the jaw bone and tissues are often challenging for your dentist during oral surgery or implant placement. Without enough support in the jaw bone, dental implants cannot be immediately stabilized and tissue healing can be a long process.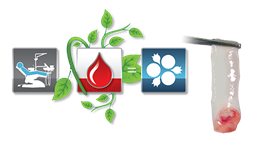 The solution to these and other difficult situations is a new Platelet Therapy created from your own blood. Leukocyte – Platelet Rich Fibrin (L-PRF) changes all the rules as it promotes healing and bone growth from within your own body. Unlike other treatments that use artificial components, Platelet Therapy with L-PRF uses only your own blood. With a simple blood draw and an advanced technology protocol, L-PRF is individually made for you - from you. The end results are improved healing response and significantly less recovery time. When placed in surgery sites, L-PRF releases your body's own natural healing proteins, creating a more efficient network for cells to enhance the healing process.

Piezosurgery® Touch's – micrometric cutting action provides ultimate surgical precision and intra-operative sensitivity, while the selective cutting action allows surgeons to cut bone while minimizing trauma to the soft tissues. soft tissue will be protected. Patients for the patient include:

| | |
| --- | --- |
| • | lateral sinus lift surgery the risk of perforation is reduced over 80% |
| • | less swelling after surgery with PIEZOSURGERY® |
| • | faster and better osseointegration after implant site preparation with PIEZOSURGERY® |
| • | faster and less traumatic post-operative recovery. |

If you have questions about single tooth dental implants, give us a call! Here at Djawdan Center for Implant and Restorative Dentistry, we are happy to help answer any questions you have regarding implant treatment. Call us at (443) 569-8764 or use our online appointment request form and let us help you reach your goals of good dental health.