Platelet-Rich Fibrin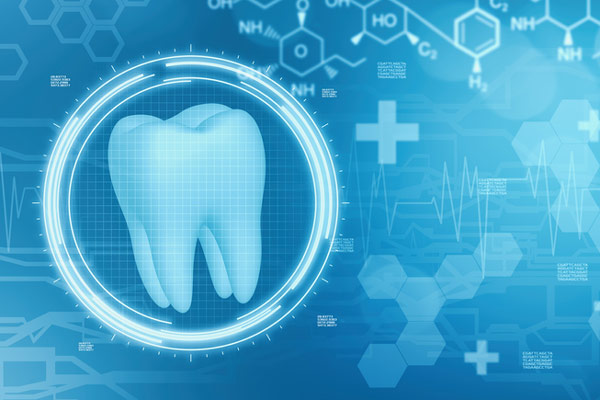 Modern prosthodontics is safer and more effective than ever before. At Djawdan Center for Implant and Restorative Dentistry, we pride ourselves on our advanced technology and revolutionary techniques. One such technique, the use of platelet-rich fibrin (PRF), has forever changed the healing process following our surgical procedures.


What Is Platelet-Rich Fibrin?

Platelet-rich fibrin is a relatively new material used for guided bone and tissue regeneration. It is the second iteration of platelet-rich plasma (PRP), and produces even more effective results! Both materials are a byproduct of your blood with a high concentration of the platelets and growth factors that promote wound healing.

To produce PRF, we must first take a small amount of blood. Then, we place this blood into a centrifuge that spins at high speeds to separate your red blood cells, white blood cells, and platelets. PRF is spun at a slower speed than PRP to keep the fibrin layer intact. The fibrin layer has proven to be even richer in platelets and growth factors than traditional PRP.

Once we have the platelet-rich fibrin separated, we can perform your surgical procedure. The PRF is then placed back in your body at the surgical site to promote a faster and more effective healing period. The application of PRF also reduces postoperative complications.


Uses for Platelet-Rich Fibrin

As a prosthodontist, Dr. Kian Djawdan performs some procedures that are improved with the use of platelet-rich fibrin. The most common uses for PRF include:

| | |
| --- | --- |
| • | Socket Preservation: After a tooth extraction, bone deterioration may occur. Socket preservation is a localized bone graft that prevents deterioration before the placement of a dental implant. PRF can be stitched over the graft material to speed up bone regeneration. |
| • | Sinus Lift: Missing teeth in the upper posterior (back) region are among the hardest to restore with implants. This area of the jaw has less naturally-occurring bone. During a sinus lift, we move the sinus membrane to make space for graft material. Again, PRF will improve the regeneration of healthy bone. |
| • | Periodontal Regeneration: Gum recession is one of the main symptoms of periodontal disease. A soft tissue graft with the use of PRF can restore your gums to a healthier state, one capable of supporting a restoration. |

During your initial appointment, we will discuss possible treatment and procedures. We may recommend platelet-rich fibrin if you need a bone graft, soft tissue graft, or implant treatment. Talk with Dr. Kian Djawdan to learn more about your options.


Advantages of Platelet-Rich Fibrin

Platelet-rich fibrin has some advantages, some of which include:

| | |
| --- | --- |
| • | Easy Preparation: PRF does not require as much blood as PRP, with minimal blood manipulation. In most cases, PRF is ready in about 30 minutes. |
| • | Accelerated Tissue Regeneration: This is perhaps the biggest benefit of PRF, which takes advantage of your blood's natural healing properties. Bone and soft tissue grafts are more effective with the use of PRF. |
| • | Safety: Because it comes from your blood, PRF is completely safe. There is no risk of cross-contamination or rejection. |
| • | Effectiveness: Because the fibrin level remains intact, PRF is even more effective than platelet-rich plasma. |
Schedule a Consultation

If you are looking for cutting-edge procedures and a state-of-the-art facility, you have come to the right place! Call (443) 569-8764 to schedule a consultation appointment now!