Dental Technology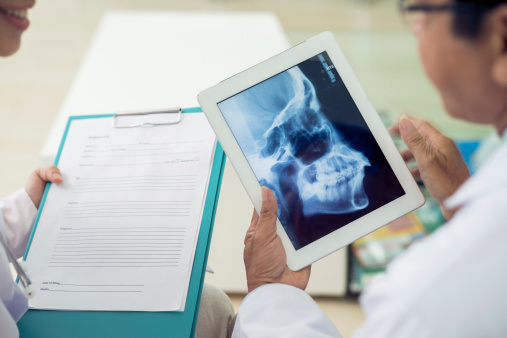 Technology is everywhere these days. Without you even knowing it, you may have seen an example of great dental technology around our office. Djawdan Center for Implant and Restorative Dentistry has some information on the latest dental technologies to hit our office. If you want to know about great dental technology, we've got the information for you below.


CAD-CAM

This sounds fancy, but these letters stand for computer-aided design and computer-aided manufacturing. We use these tools to design the best implants and dentures for your mouth, as well as other orthodonture. People who use this equipment have managed to produce some cutting edge designs.


Digital Panoramic X-ray

The new x-rays are amazing. They take far less time to develop than regular x-rays. They also mean that you are exposed to far less radiation over time. We can see the results of your x-rays in seconds on the computer screen. Also, rather than simply seeing a few of your teeth at one time, we instead get to see your entire set of teeth, as well as your jaws.


Instead of trying to show you what the inside of your mouth looks like with a mirror, we can use an intraoral camera to show you everything going on inside your mouth. We can save pictures, and compare your mouth from visit to visit. If we are watching your mouth for a particular problem, this is a great way to look at that area each visit. Learn more about intraoral camera.


Digital Occlusal Analysis

Nearly EVERY dental procedure performed impacts occlusion! Poor occlusion affects quality of life. T-Scan™ is a tool used by dentists to restore this quality of life. T-Scan™ provides dynamic occlusal measurement - revealing the level and timing of force on individual teeth and the occlusal stability of the overall bite.


Facehunter + Planesystem

Scanner for photo-realistic 3D digitalization of faces as a working basis for the manufacture of individualized dental prostheses.


Platelet Rich Plasma

For some patients, a shot of their platelet rich plasma helps them to heal more quickly. Because it is their blood products, there is no risk of disease or infection.

If you have questions about all of our great dental technology, why not give Djawdan Center for Implant and Restorative Dentistry a call at (443) 569-8764? We love to talk about all of our fantastic technology that helps us be better for you.