Sinus Lift

Annapolis, MD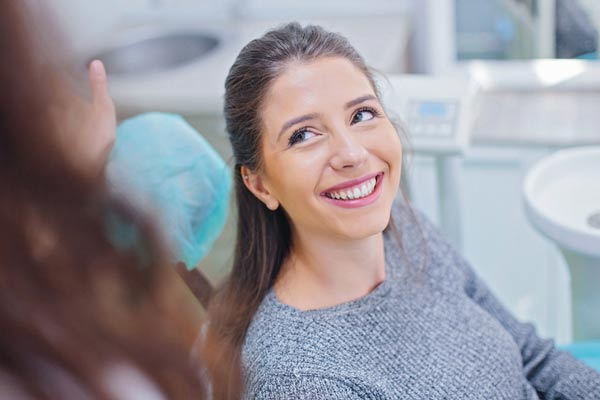 You may have been thinking about getting dental implants. However, you are concerned about whether or not you can have implants, because you have been told that your sinuses lie very close to your upper jawbone, and that means you are not a candidate for surgery. However, just because your sinuses are low, or perhaps because you have upper jaw bone loss doesn't mean that you can't get implants. Give Djawdan Center for Implant and Restorative Dentistry a minute to tell you about sinus lifts.


What Is A Sinus Lift?

When a patient needs a sinus lift, it means that either they do not have enough bone in their upper jaw to hold an implant, or that the sinuses are too close to the jawbone. Sinus lifts mean that the sinus membrane has to be moved upward, or lifted. When one of our patients has a sinus lift, it means that their sinus membrane is moved, so that we can do bone grafts. Once our patient has more bone growth in the upper jaw, then the implant procedure can begin.


Why Are Sinus Lifts Needed?

There are some patients who want to get restorative work done to their teeth. Often, these patients have suffered from accidents, injuries, or periodontal disease. Any of these could cause a patient to lose teeth. When teeth are lost, the body decides that jawbones are no longer as necessary, so the body begins to remove nutrients from the jawbone to use them elsewhere. This means that over time, the jawbone changes, and the shrinkage of the jawbone can lead to facial changes as well.

However, implants both replace the teeth and are screwed directly into the jawbone. Because the implants are screwed in, the jawbone behaves as if there are actual teeth there. This means that the jawbone will remain healthy and will not deteriorate.


How Is A Sinus Lift Done?

While it sounds complicated, a sinus lift is relatively simple. First, we will take extensive x-rays of your sinuses so that we can have a look at the shape of your sinuses and your jaws. This helps us prepare for the procedure. Second, we have to decide where the bone that will be put in your jaw will come from. It could come from your own body, usually from other areas of your mouth. It could also come from a cadaver. There are people who get their bone grafts from cows.

We would cut the gum tissue where your upper molars were, and move the tissue out of the way. This is so we can make a hole in your bone. Through a small opening, we can raise the lining of the sinus. Once the sinus has been raised out of the way, bone grafts are put in the space once taken up by the sinus. The tissue is then stitched up and replaced.

In general, it takes four to nine months before implants can be placed after a sinus lift. This allows the bone grafts to heal. If you have questions about sinus lifts, or the dental implant process, give Djawdan Center for Implant and Restorative Dentistry a call at (443) 569-8764. We would love to talk to you about the sinus lift procedure.