Do I Need to Worry About Lumps in My Mouth?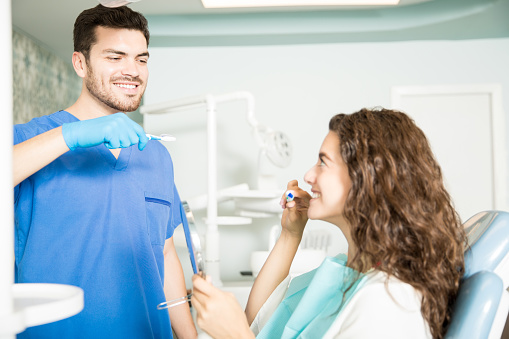 If you notice or feel unusual bumps or lumps in your mouth, you should come to our offices right away. There are many causes of oral lumps, and, as much as most of them are not serious, it is better to have them checked to be sure. By scheduling an appointment with our professionals, they will examine the lumps to ensure it is nothing to worry about rather than assuming you are fine. This is because some lumps could be signs of serious conditions like oral cancer.


Common Causes of Lumps in the Mouth

Among the many possible causes of bumps and lumps in your mouth, oral cysts are by far the most common ones. This condition affects various tissues of the mouth, including tongue, gums, mucosal linings, throat, oral cavity, and cheeks, among other areas. There are different types of oral cysts, with the most common one being mucous cysts. This condition affects the tissues in the tongue, lip, or inner cheek. A mucous cyst is commonly caused by injury or irritation to the affected tissues. This type of lumps commonly heals on its own without any medical intervention. However, you will need medical care when you have mucous cysts on the floor of the mouth and gums.

A dental cyst is another common type of oral cyst. This condition form over or near the dental crown of unerupted wisdom teeth. A dental cyst tends to cause tooth movement, especially when it is too big. Even though it is extremely rare, this condition is often associated with the development of oral cancer. Therefore, if you notice any signs of a lump in your mouth, you should come in for checks. This will help identify the possible causes and determine their potential threat. Visit our offices for more information on bumps and lumps in your mouth and what they could mean.