Why Choose Djawdan Center for Your Dental Implants


At Djawdan Center for Implant and Restorative Dentistry, conveniently located in Annapolis, we offer a unique patient experience. We understand the fear and embarrassment associated with going to the dentist. We are here to help, not lecture or judge. We are thrilled to have the opportunity to help people restore their smile and confidence.

Here are just a few reasons why we are the superior choice for any patient considering dental implants.


The Djawdan Center Difference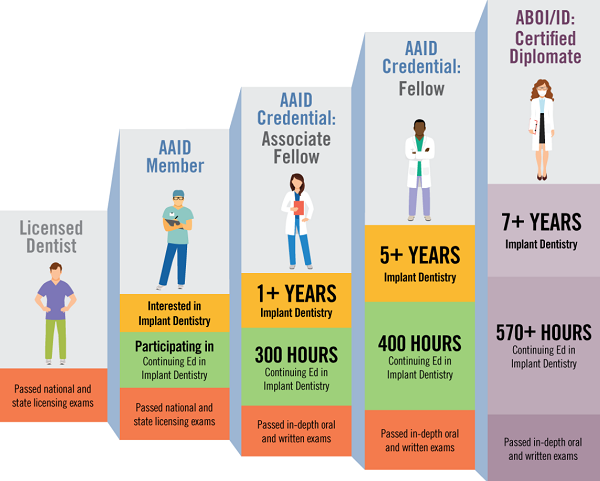 Dr. Kian Djawdan is one of very few dentists in the United States that has the advanced training, credentials and experience to personally treat both surgical and restorative solutions.

Dr. Djawdan is Board Certified by the American Board of Implantology/Implant Dentistry and is considered an expert in implant dentistry. Dr. Djawdan is specially trained and licensed to administer IV sedation for any surgical or restorative dental procedure. He is among a small group of dentists with the advanced training, experience and credentials to personally handle both complex surgical and restorative treatments.


Independently Owned and Operated

Many corporate dental chains advertise extensively, so their names may be recognizable to you. More and more these days, the dental office you go to may not be independently owned. While that's not an issue for some, others have expressed concerns that a dentist employed or locked into a corporate contract may be subject to corporate management's decisions for, products, pricing and treatment procedures.

Unlike other corporate implant chains, we at Djawdan Center for Implant and Restorative Dentistry are here to make sure your experience is as pleasant and comfortable as possible. We will work closely with you throughout the entire process, from initial consultation, to procedures and continuing follow-up care. ClearChoice® does not offer these follow up services.

We have created a unique dental practice where adult patients with complex dental problems can have ALL of their treatment completed in ONE office with ONE DENTIST. In addition to dental implants, we offer restorative treatment solutions such as fillings, inlays, same day crowns with CEREC, root canal therapy and preventative/continuing care.


Superior Technology and In-House Dental Lab

Our onsite/in-office dental lab has some of the world's most advanced technology and equipment in our state of the art on-site dental lab. Having a dental laboratory housed in our Annapolis dental office allows us to control the consistency and quality of all our dental restorations.

In our onsite dental lab we utilize Zirconzahn's CAD/ CAM M5 Heavy/Wet to design and fabricate full arch/full contour Prettau® zirconia implant bridges. Prettau® zirconia implant bridge offers a number of benefits over other full arch restorations. Prettau® zirconia contains no acrylic and will never chip, and is renowned for its lifelike appearance. The system uses advanced computer-aided design and computer-aided manufacturing (CAD/CAM), a digital milling process that requires no joint soldering, and eliminates the risk of casting errors.


No Surprise, All Inclusive Fee Structure

We offer a no surprise, all-inclusive fee, for all of our treatment solutions. Patients who come to see us for a second opinion shared have shared with us that our all-inclusive fee is the same or better in most cases compared with other dental implant centers. Plus patients shared that we gave them more treatment options to consider and they didn't feel any pressure to make a quick decision.


Get Started with a Consultation

Don't wait another day to start the process towards improving your smile and your life. Call us at (443) 569-8764 or use our secure online form to request your initial consultation appointment today!