When Should I See an Oral Maxillofacial Surgeon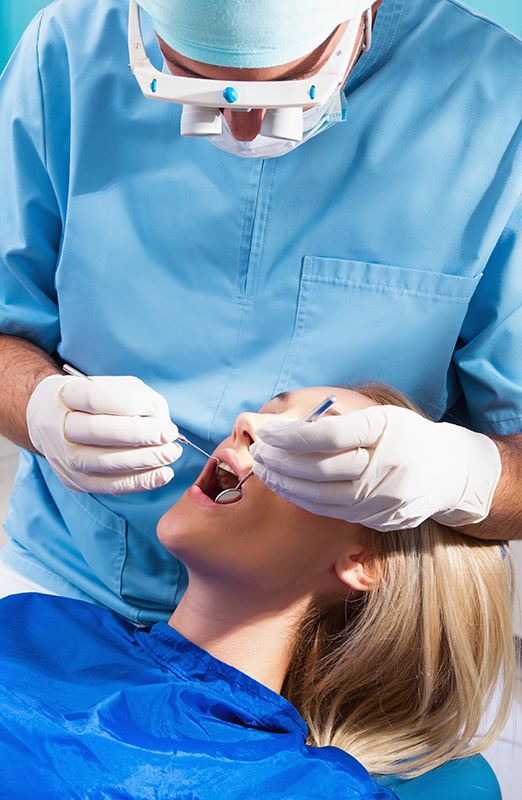 An oral and maxillofacial surgeon is a medical specialist who diagnoses and treats conditions of the face, mouth, jaws, teeth and the hard and soft tissues of the maxillofacial region. Such surgeons are well skilled and knowledgeable, making them able to perform various treatments that may include cleft lip and palate, facial trauma from car accidents or dog bites, wisdom teeth issues or removal, infection management (sinusitis), sleep apnea diagnosis and treatment, TMJ treatment or surgery, acne scars (pockmarks), facial pain or facial cancer surgery.

Should you see an oral maxillofacial surgeon for your pain? It will depend on various factors such as degree of pain, type of illness, and degree of pain. Here are the most common situations when you can see an oral and maxillofacial surgeon:


For an Orthognathic Surgery

If you have a misaligned bite or jaw, orthognathic surgery may be necessary. This procedure is performed by an oral and maxillofacial surgeon to help realign your jaws. Your dentist will refer you to a specialist to determine if this surgery is right.


To Repair Damage Caused by Accidents

If you have suffered an accident that has damaged your face and mouth, it is important to get medical attention. Oral surgeons are trained in treating these injuries and can help repair them so that they do not affect your appearance or ability to eat.


For Wisdom Teeth Removal

Your wisdom teeth (third molars) may need to be removed because they're impacted or infected. An oral surgeon can remove them using local anesthesia or sedation so you won't feel any pain during the procedure.


For Dental Implants

Dental implants are titanium-made roots placed into your jawbone to resemble the natural roots of your missing tooth or teeth. Implants allow for the secure anchorage of artificial teeth, which look and function like natural teeth after placement in the mouth. This can be achieved with surgical assistance from an oral surgeon.