What are the therapy phases of periodontology
Posted on 6/20/2022 by Kian Djawdan DMD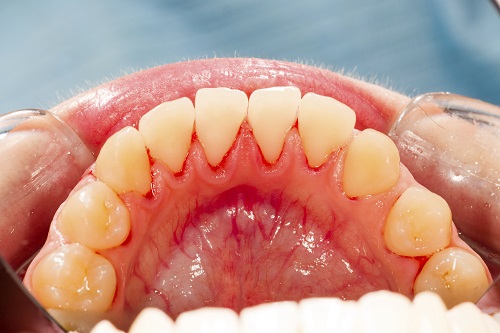 Periodontal disease treatment is a complicated and interdisciplinary approach that includes periodontal, surgical, reconstructive, and orthodontic treatment options. Traditional non-surgical and surgical methods can treat inflammation, halt periodontal deterioration, and restore gingival-periodontal health, with the outcome for gingivitis and chronic periodontitis being reasonably predictable. The motivation and upkeep of the patients are essential for long-term benefits.


Therapy phases in periodontology

The goal of the first phase, or the disease control phase, is to reduce or eliminate gingival irritation. This is accomplished by removing all elements that cause gingival irritation, such as plaque, calculus, poor restorations, and carious lesions. It includes antimicrobial therapy, diet control, and management, educating and motivating the patient. Excavating carious lesions, extraction of severely hopeless teeth, scaling, and root planning are also part of the first phase. A re-evaluation phase is conducted to evaluate the results of the first phase and develop a treatment plan for the next stage.

In phase two, surgery may be recommended for pocket management, leveling contours, and deep crevasses. Plaque deposits from phase 1 are also cleaned, and persistent inflammation is treated. The tooth roots are also covered, and gingival enlargements are removed. Phase three, the restorative therapy phase, involves the restoration of dental defects using fixed or temporary/removable dental appliances, prosthodontics, or periodontal prosthesis.

The last stage of the therapy is the maintenance phase. The treatment of the patient's periodontal health is just as vital as the removal of periodontal disease. Patients are settled on a plan of periodic recall visits for maintenance care in the phase to prevent disease reoccurrence. The patient's condition determines the time between recall appointments. If you do not follow a tight maintenance routine, periodontal disease can reoccur. Patients play a crucial part in prevention by utilizing the necessary cleaning tools daily and not skipping any steps. Regular appointments are accompanied by deep cleaning, which helps prevent the breakout of the disease.