"I don't have enough bone for dental implants": Mini vs Zygomatic Implant Approach
Why you should consider zygomatic implants if you have suffered bone loss
Posted on 6/9/2022 by Kian Djawdan DMD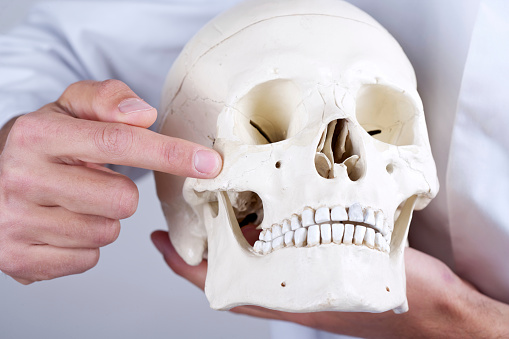 A common statement that patients share with us is that another provider has told them they do not have enough jaw bone to place traditional dental implants. Typically, the alternative solutions that are offered are either mini implants or removable dentures.

Dentists who place mini implants tend to highlight these "benefits" without bringing any attention to their drawbacks:

-Mini implants are marketed as less invasive and a simpler procedure, which is false. In the hands of an expert, placing a traditional implant is no more invasive or difficult to do.

-Since mini implants are smaller than traditional implants, dentists will tell patients these are a great option because they don't have enough bone for anything larger. The issue here is that a mini implant is then placed into a much softer type of bone, and this can cause the implant to fail with daily removal and insertion of an overdenture.

-Mini implants are cheaper because less materials are being used. This statement may be true, however if the implants fail because they have been overloaded or placed into bone that was not stable enough to host an implant, there could be further treatment costs in the future (often exceeding initial treatment had another treatment approach been performed first).

Statements like these are extremely misleading as they give patients a false sense of hope regarding mini implant treatment solutions. So, what is the alternative? Here is where zygomatic implants can save the day!

Zygomatic implants are an implant solution that is an effective alternative to patients who are not candidates for traditional implants due to severe bone loss on the upper jaw. The implants are anchored into the zygomatic bone, commonly known as your cheek bone. While this might sound a little scary, this approach is actually much more effective and less invasive than preforming sinus augmentations and grafting procedures to make the upper jaw bone viable for placing traditional implants.

Other advantages to zygomatic implants include:

-Faster healing time

-Able to be immediately loaded- meaning you can have your new teeth same day!

-One step procedure

Zygomatic implants are placed into a much stronger area of bone, making this a safe and effective alternative to dentures in patients with bone loss. According to this article published aimed to summarize several zygomatic implant studies, there is an average success rate of 95.2%. Traditional dental implants have a success rate of 98% for comparison.

If you feel that zygomatic implants may be the treatment solution you are looking for, feel free to give us a call at 410-266-7645 or complete the form on our "contact us" page.