What is the difference between dentistry and OMS?
Posted on 4/11/2022 by Kian Djawdan DMD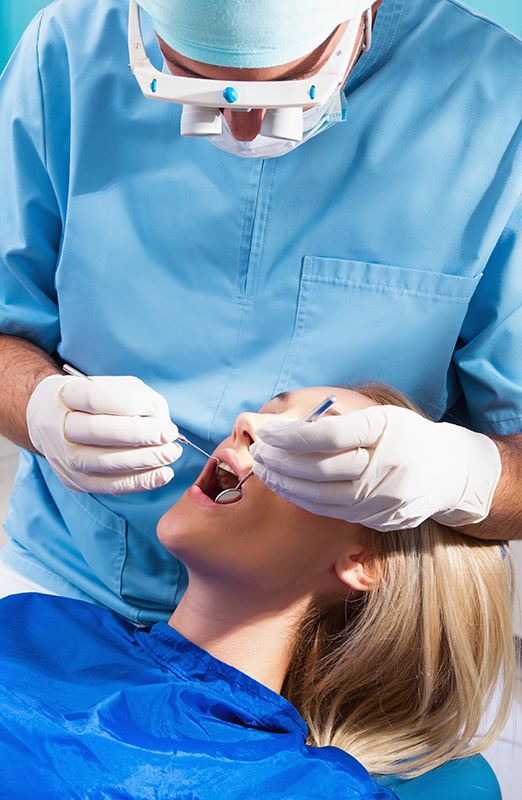 Dentistry refers to the prevention, diagnosis, and treatment of oral conditions and diseases, including diseases of the teeth, gums, jaws, and teeth. OMS (Oral Maxillofacial surgery) is a surgical specialty in dentistry that focuses on diagnosing and treating diseases of the mouth, teeth, gums, jaw, neck, head, and face with the inclusion of corrective and reconstructive maxillofacial areas and aesthetic surgeries.

Both dentists and OMS surgeons undergo and graduate from dental school. However, OMS surgeons have to go through four to six years of additional training and experience in a medical residency training center where they are trained on performing surgeries and administering anesthesia.


Treatment of diseases

General dentists specialize in simple dental and oral procedures that require non-invasive procedures. People visit general dentists for procedures like; Regular teeth cleaning, whitening and flossing, repairing of damaged teeth including tooth fillings, on lays and dental crowns, assessing and prevention of tooth damage and risks of tooth decay, cavities, and gum diseases, placement of dentures on missing teeth and tooth gaps, root canal procedures, and management.

Oral maxillofacial surgeons have experienced professionals of the dental spectrum as they have the expertise and intensive training on complicated dental, oral and facial procedures like; treatment of TMJ and facial pain, invasive oral procedures, for example; corrective jaw, facial trauma and injury, facial aesthetic, craniofacial and oral soft tissue, cleft lip and palate, dent alveolar, orthodontic and extraction surgeries, oral, facial, head and neck pathology, correcting obstructive sleep apnea/ snoring, dental implants, management and extraction of wisdom teeth, anesthesia administration, treatment of cancers of the oral region, maxilla region, face, neck, and head.

Simply put, an OMF surgeon attends to conditions that require more than simple repair and maintenance. However, in most cases, the general dentist recommends a referral to an OMF surgeon.