Is Nutrition Connected To Dental Health?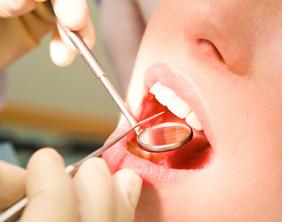 Your dental health is vital, and it has a great connection to the way that we eat or to nutrition. Eating healthy will ensure that you have that beautiful smile and healthy teeth at all times. Healthy gums are vital and if the diet you have is not healthy then you will have a weaker oral system. The dental team will ensure that you are smiling at all times and guide you on the best foods to give you a healthy mouth.


Say no to acidic foods

Acid foods will cause damage to the mouth and teeth in general. When you are exposed to foods that are acidic the enamel is eroded, and the dentin is exposed. When your dentin is exposed it means that the pulp cavity exposes the blood vessels and nerves. Avoid taking food that has acid in them and you will be healthy. Acidic foods need to be excluded from your meal and this is why you need to observe what you eat.


Say no sugary foods

Foods with sugar will cause you more harm than give you refreshment, Sugar when it combines with mouth bacteria leads to the formation of acid. Sugar is a breeding ground for bacteria, there is a need to ensure that you avoid the formation of plaque and tartar for this brings about bacteria in the mouth. The acid formed by bacteria erodes the tooth enamel forming a hole in the tooth, the hole is known as a cavity and can cause you so much harm. A cavity can bring about tooth decay and this will bring about bad breath on the mouth. You are also likely to have other oral issues like tooth loss and even gum diseases. Ensure that you check on the diet that you are taking so that you are safe from having any cavities, tooth loss, or even gum diseases.