What complications are treated with OMS
Posted on 3/21/2022 by Kian Djawdan DMD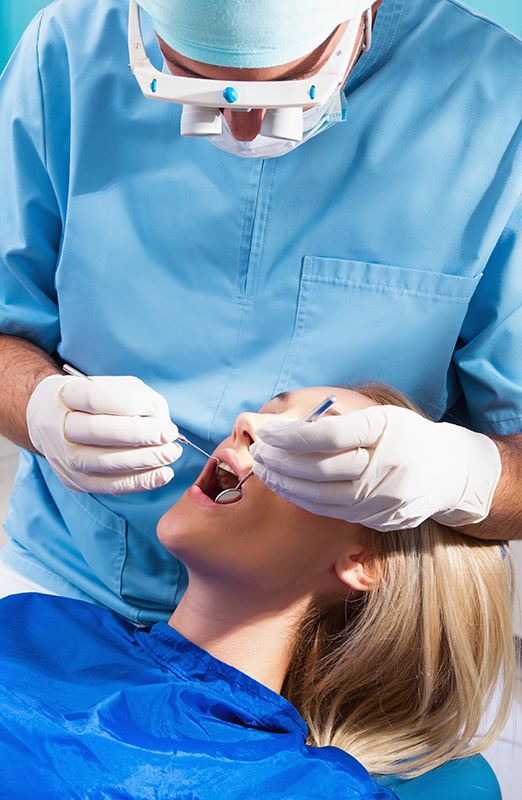 OMS is a dental specialty that focuses on invasive procedures of the face, neck, head, oral cavity, jaws, and aesthetic procedures of the same regions.


OMS treats complications such as

Oral cancer. Patients who experience persistent soreness, red or white patches, and lumps must contact their OMF surgeons for a diagnosis. OMS surgeons remove a tissue on the suspected infected area to perform a biopsy and accurately diagnose the condition.

OMS also treats temporomandibular joint (TMJ) pain. The TMJ joint is a connective tissue that meets the skull with the lower jaw and allows for the movement and functioning of the lower jaw. Patients who experience TMJ pain have limited jaw movement have clicking and grinding sounds. OMS surgery opts if non-invasive procedures do not lessen the pain.

Surgery could include arthroscopy or the removal and repair of the inflamed tissue.
Facial injury and trauma. OMF surgery is indispensable in treating serious injuries to the face, palates, jaws, eye orbits, cheekbones, or head bone fractures. These fractures could affect breathing, sight, speech, or ability to swallow, especially when injuries involve bone breakage.

Cleft lip and palate reconstruction. Cleft lip and palate occur when in fetal development, all or some portions of the nasal region and mouth do not grow jointly, resulting in gaps or cleaved openings in the mouth. This condition, when left untreated, could cause developmental problems in speech, hearing, and feeding as well as affect appearance.

Prominent and lengthy jaws cause bite problems, such as underbite, overbite, and crossbite. OMS surgery could also be used for aesthetic purposes to treat abnormalities in the mouth, jaw, or facial region. This procedure is commonly referred to as orthognathic surgery, and OMF surgeons often collaborate with orthodontic surgeons to plan and diagnose orthodontic surgery.