How Long Do Dental Implants Last?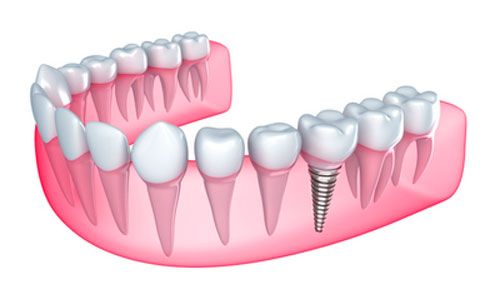 Dental implants are the most effective tooth replacement option. They have become very popular in recent years since most people prefer them as their preferred options. Dental implants are ideal for anyone with lost or damaged teeth. However, one concern among those looking to get these dental appliances is how long they can last.


Dental Implants Durability

Dental implants are a permanent teeth replacement option that can last up to 20-30 years. It could be longer than that if you take good care of them. The reason why dental implants are so durable is that they are made of strong materials. In addition, these dental appliances consist of a strong titanium root that is carefully embedded into the jawbone. This "root" replicates a root section of your natural tooth. After the titanium root is inserted into the jawbone, a ceramic dental crown is then carefully placed on top of it to replace the lost tooth. This creates a strong structure that can last for a long time.

To ensure their longevity and functionality, you need to take good care of them just like you would care for your natural teeth. This is important because bacteria could accumulate on them and cause oral infections. For instance, you can suffer from gum disease conditions that develop due to poor oral hygiene. Therefore, you should brush your teeth at least twice a day and floss regularly. You should also avoid eating sugary foods.

Good care is also vital after getting dental implants to allow the titanium root to fuse properly into your gums. For this to happen, your gums must be in good health. Lack of good oral care can affect the effectiveness of dental implants as they won't fuse into your gums properly. This can make them loose. Contact our offices for more information on how long dental implants can last.