Oral Surgery Options We Have to Repair a Broken Jaw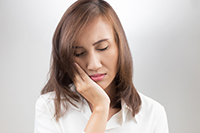 Your mouth cavity is made up of the lower jaw, called the mandible, and the upper jaw. Of the two, the mandible is much more mobile, and it is responsible for most of the tasks involved in chewing, talking, and closing, and opening the mouth. Due to these responsibilities, it is prone to injuries. Having a broken jaw can be very uncomfortable. You won't be able to talk or eat comfortably. Thankfully, we have several remedies that can help fix the situation. These remedies are in the form of oral surgery, and there are many options you can choose from. Here are some of the oral surgery options we have to repair a broken jaw.


Maxillary Osteotomy

This is a common type of surgical operation that is used to repair a broken jaw. Maxillary osteotomy is done on your upper jaw, which is also known as the maxilla. Some of the conditions that might make us opt for this treatment option include a broken upper jaw, an upper jaw that recedes or protrudes significantly, and a situation where your molars don't touch when you close your mouth. This is highly effective and can help fix your broken jaw.


Bimaxillary Osteotomy

This surgery is performed on both the lower and upper jaw. We mostly perform this surgery when you have sustained injuries on both of the jaws. It could be due to an oral condition or getting involved in an accident. We recommend this surgical option, especially when you have a recurring jaw problem.


TMJ Surgery

We may recommend this surgery if other treatments haven't managed to relieve your jaw pain. There are different types of TMJ surgeries, with Arthrocentesis being the most common one. This type of surgery involves fixing broken tissues and realignment dislodged tooth sockets. It also helps fix a broken jaw. For more information on broken jaw treatment options, contact our offices.