Sports Trauma to Your Mouth Could Result in Oral Surgery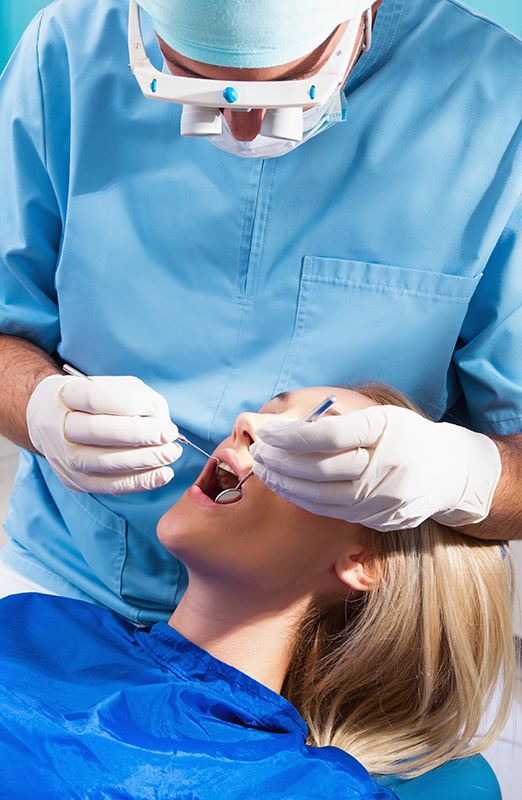 Sports injuries are unfortunately very common for athletes of all ages. No matter what sport you play, you have to be cautious about the possibility of getting hurt. It is important to protect your whole body, including your mouth, while you play sports. Read on to learn about common sports-related mouth injuries and how they can be prevented.


Knocked Out and Fractured Teeth

People who play contact sports such as hockey, football, and boxing are especially prone to having teeth knocked out. This type of dental injury usually occurs when an athlete is struck in the face during play, whether that is by another player or an object like a ball, stick, or bat. However, people in any sport are at risk of cracking, breaking, or even losing a tooth from falling down or having some other kind of accident while playing. Cracked teeth need to be treated so they do not get infected or cause other serious complications. They can usually be treated by placing veneers or crowns, but sometimes they need to be surgically extracted if the crack extends below the gum line. For a tooth that was completely knocked out from a sports-related incident, we may be able to salvage it with a splint, otherwise we would recommend dental implant surgery or bridge placement.


Broken Jaw

Jawbone fractures are another type of traumatic mouth injury common in sports; in fact, broken jaws are the second most common type of facial bone fracture to occur among athletes as a whole. Athletes are likely to break their jaw as a result of a blow to the face. Jawbone fractures often require surgery in order to heal properly.


How to Prevent Traumatic Mouth Injuries

The best way to prevent a sports-related mouth or dental injury is by wearing a high-quality, custom mouth guard. Mouth guards protect your teeth and other parts of your mouth from impact by absorbing and dispersing shock. The ADA recommends that athletes wear mouth guards when playing a wide variety of sports, not just contact sports. While you can purchase an inexpensive sports mouth guard in stores or online, we highly recommend coming into our office to get fitted for a custom guard. Call us today if you are interested in being fitted for a sports mouth guard.