Benefits of Having Us Make a Custom Mouth Guard for You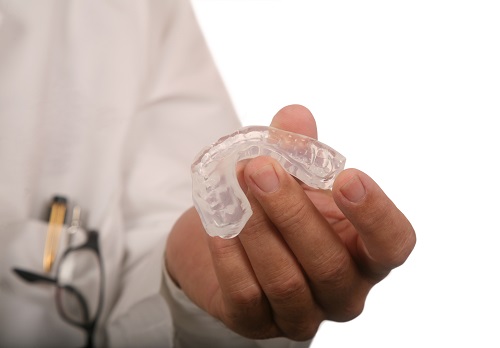 Mouth guards protect your teeth from damage while playing sports or while you sleep if you grind your teeth. You might be tempted to purchase an inexpensive mouth guard from a pharmacy, sporting goods store, or online, but these products offer limited protection compared to a custom mouth guard made in our office. Read on to learn why you should opt for a custom mouth guard over other options.


Better Fit

The main types of mouth guards available to purchase over the counter are stock and boil-and-bite mouth guards. Stock mouth guards are one-size-fits-all guards that are ready to wear without any boiling or shaping. They are not fitted to your teeth, so they can be uncomfortable and frequently slip out of place. Boil-and-bite mouth guards need to be soaked in hot water before you wear them, as this softens the plastic and lets you form the mouth guard to your teeth. While they fit better than stock mouth guards and are usually more comfortable, they are still inferior to a custom mouth guard when it comes to comfort and fit.

Unlike stock and boil-and-bite mouth guards, the guards we make in our office are custom-fitted to your mouth. We make them by taking impressions of your teeth, so they fit seamlessly in your mouth and will not slip while playing a high-impact sport, or while you move around in your sleep. Custom mouth guards feel much less bulky than over the counter mouth guards, and they are usually easier to breathe with, speak with, and clean as well.


Better Protection

The superior fit of a custom mouth guard from our office also leads to superior protection. Ill-fitting stock or boil-and-bite mouth guards can slip out of place, leaving your teeth, gums, and lips vulnerable to injury. You might be less inclined to wear one of these mouth guards since they feel bulky and uncomfortable, which means you would be forgoing important protection. A custom mouth guard, on the other hand, is comfortable enough to wear for extended periods of time. Every time you wear your custom mouth guard, you are protecting your mouth from harm. If you need a mouth guard for either sports or teeth grinding, call our office today.