The Various Types of Oral Surgery Procedures
Posted on 3/22/2021 by Kian Djawdan DMD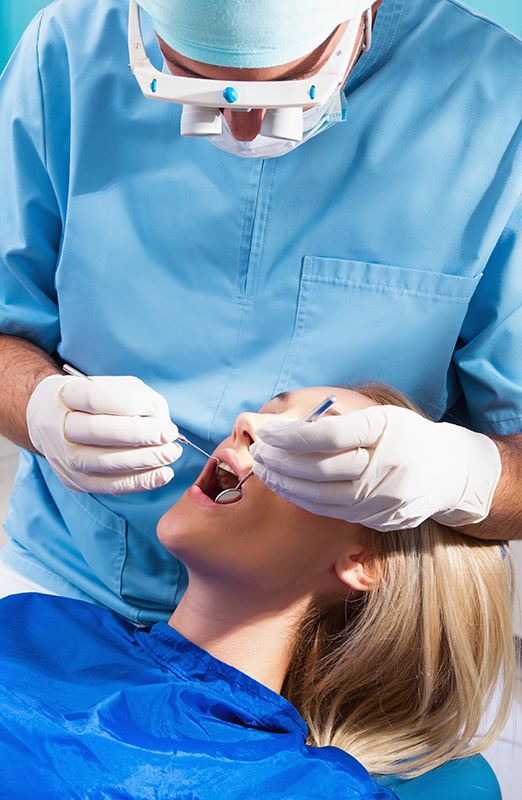 Oral surgery may be done to correct a large number of dental, periodontal, and maxillofacial defects that can limit a person's ability to eat, speak, breathe, or use their mouth in any way. Thanks to advancements in the field of dentistry, oral surgery today is less-invasive, safer, quicker, and more effective.


Root Canal Therapy

A root canal therapy is the most common type of oral surgery performed on an infected tooth. It involves removing the diseased dental pulp, tooth nerves, and capillaries from the tooth and then sealing the tooth. The weakened tooth is then covered with a dental crown that can restore its chewing and esthetic abilities.


Tooth Extraction

Although it is our primary goal to save your teeth, sometimes your teeth may be damaged beyond saving. In this case, we may need to remove your teeth either with simple or surgical extraction. During the surgery, we will offer local anesthesia and sedation options to make the procedure as painless as possible.


Gum Grafting

A gum graft surgery is done to regrow gums destroyed by periodontal disease or injury. If you suffer from gum recession, we may graft gums to cover the exposed root of your teeth.


Bone Grafting

If you require a dental implant to replace your tooth, you need to have a strong and healthy jawbone. If the bone in your jaw is insufficient, we may perform a bone grafting surgery on your jaw to augment the quantity and quality of your jawbone. Once this is done, you can have your dental implant surgery with few risks of complications.


Orthognathic Surgery

Orthognathic surgery refers to a wide range of surgery for the jaw. This is done to fix the defects in your teeth, temporomandibular joint, and bite. Orthognathic surgery can help you fix problems that can prevent you from chewing, swallowing, speaking, or moving your mouth in any way and alleviate pain associated with these conditions.


Cleft Lip and Palate

Oral surgery is very effective in children who are born with cleft lip or palate. Typically, this surgery is done before the child reaches two years of age. Some additional surgeries may also be done once the child becomes older. A cleft lip and palate allows the person to eat, speak, and breathe properly.

Although this is by no means an exhaustive list of oral surgeries, these are some of the most common ones that Dr. Kian Djawdan and Dr. Djawdan at Djawdan Center for Implant and Restorative Dentistry see. If you are concerned with the health and esthetics of your mouth, call us at (443) 569-8764 today.