The Various Sedation Options for Oral Surgery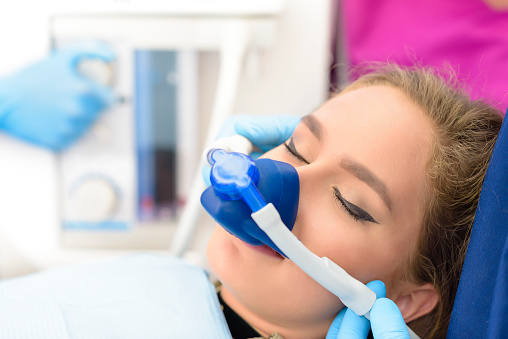 Do you know that about 50%to 80% of people in the United States are afraid to go to the dentist? About 39% of these people say their primary cause of fear is pain involved in dental procedures. At Djawdan Center for Implant and Restorative Dentistry, Dr. Kian Djawdan and Dr. Djawdan can offer you different sedation options to manage your pain if you suffer from dental anxiety.


Types of Dental Sedation Options

There are four main types of sedation options that we may offer you:


Minimal Sedation

This form of sedation involves inhaling a mixture of oxygen and nitrous oxide, also known as laughing gas, through a nose mask. This gas allows you to enter a calm and relaxed state of mind during the surgery. Once the gas is removed, its effects will quickly dissipate.

People who receive nitrous oxide can drive themselves home after a few minutes. This form of sedation is very effective for children who suffer anxiety in the dental chair.


Oral/Enteral Sedation

Oral or enteral sedation is a moderate form of sedation that involves the use of oral pills, typically Halcion. Depending on our prescription, you may have to take the pill a night before the surgery, one hour before the surgery, or some other time.

People who take enteral sedation option are often recommended nitrous oxide during the procedure as well. This sedation method will leave you feeling groggy but awake. You may fall into a light sleep during the procedure.

Most people who use this sedation method often cannot recall the details of the procedure. They also need to bring a responsible person to drive them home since they will be too disoriented to do so themselves.


IV "Twilight" Sedation

IV sedation comes in a few different forms. Also known as twilight sedation, this involves administrating the sedative through an intravenous tube. This will relax you to the point of sleepiness though many people do remain awake.

As with oral sedation, people may not recall the details of the procedure and it may take slightly longer to recover.


General Anesthesia

General anesthesia is a deep form of IV sedation that makes the person go unconscious. People under general anesthesia are not at all aware of their surroundings, cannot move around, and do not wake up until the anesthesia is removed and its effect dissipated.

This form of anesthesia may be given to patients who are undergoing invasive dental surgeries or small children.

If you suffer from anxiety during dental treatments, talk to us by calling us at (443) 569-8764 today and we may recommend the best sedation option for you.