What Are Implant Supported Dentures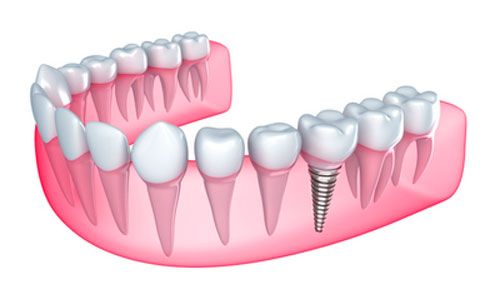 Everyone has heard the horror stories of wearing conventional dentures, right? They also slip and do not want to stay in place while eating or talking. They all require the use of some messy adhesive to keep them in place during the day and it needs to be applied multiple times. It just seems like such a hassle. This is problematic since dentures are one of the most reasonably priced artificial solutions available. Well, the good news is there is a way to make them more secure in the mouth and that is by having them supported with dental implants.


Getting Started?

It should be noted that implant-supported dentures are a bit more expensive than traditional dentures because they involve getting dental implants. This is important because there are specific requirements to getting implants placed. A patient needs to have substantial bone tissue to support the implants. If they do not, then either another solution will need to be found or they will have to have bone tissue grafts placed in order to rebuild the lost bone mass.


The Different Type of Implant Supported Dentures

Believe it or not, there is more than one type of implant-supported denture. Which one is the best option for an individual patient will need to be addressed during the initial exam when the customized treatment plan is created.

The first is known as a bar-retained denture which uses a tin bar of metal which the denture can be secured to through the use of tiny metal clips. The second kind is known as a ball retained implant which uses small sockets instead of a ball to which the dentures can be attached. Neither type of implant support denture requires the use of adhesive to secure them in place. Rather they are secured to the implants which makes them far less likely to slip or come out of place.

If you are considering implant-supported dentures, we can help answer your questions. Please give us a call today.