Do You Need a Sinus Lift If Getting Dental Implants?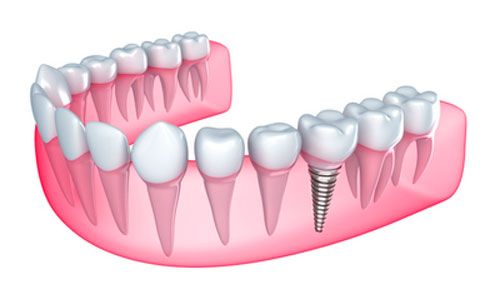 In some cases, a patient may need to get a sinus lift in order to have implants placed. So, what is a sinus lift, and when is it necessary? The following information will provide you with further details.


When a Sinus Lift Is Advised

You may need to get a sinus lift if your sinus is located too close to your inferior alveolar bone in the upper jaw or maxilla. You may also need this surgery if you do not have enough bone in the upper jaw to hold an implant. A sinus lift is often advised when an implant cannot be performed because of bone loss, or there is the possibility of implant complications because of the closeness of the jawbone to the sinus.


When a Sinus Lift is Used to Increase the Bone in the Jaw

If a sinus lift or augmentation is used to increase the bone in the jaw, the bone used to build up the jaw will be extracted from somewhere else in the patient's body (such as below the knee) or from another source, such as a cow or a cadaver. This bone is added to the site at the time of the surgery. We will use cone-beam technology to record pictures of the inferior alveolar bone, so we can perform the lift and eventually place the implants. If the sinus is too close to the bone, we will see how much room we need to allow in the area.


Why a Sinus Lift Is Necessary

You can experience complications after the placement of implants if you do not have a sinus lift performed. For instance, you can have issues with sensitivity and pain if the sinus is located too close to the implant site. Also, the implant may become loose or fail if a sinus augmentation is not performed and the alveolar ridge is not rebuilt. Because we want you to have the best outcome possible, we will highly recommend a sinus lift if we know there may be problems with placing your implants.

Would you like to know more about implants and sinus augmentation? If so, we are always available to answer any of your inquiries. Give us a call and set a time for an appointment and consultation.