Did You Know that Your Posture Can Dictate Some of Your Jaw Pain?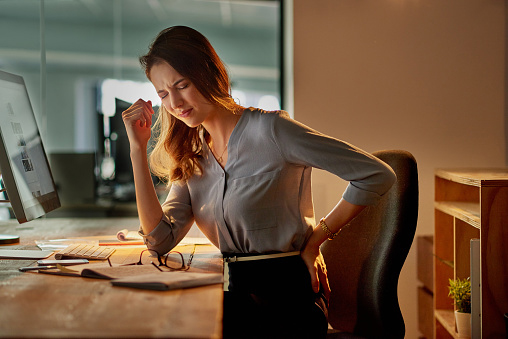 When you have pain in the jaw, it may result from how you stand or sit. Because the position of the spinal column also dictates how your neck and head feel, your jaw may hurt if you don't assume the correct posture.


When Jaw Pain Results from Poor Posture

If you slump over when you stand or walk, you can also cause pain in your jaw. This is because the way your sit or stand causes a domino effect - one that impacts how your jaw operates. Any misalignment of the spine causes your head to protrude forward, which, in turn, strains the muscles in the neck and jaw. This not only causes jaw pain but problems with opening and closing the mouth and recurring neck pain and headaches. Did you know that a forward head posture places the condyles of the jaw deeper into the sockets? Therefore, the jaw may ache or throb. A condyle is the rounded protuberance featured at the end of some bones. It creates an articulation with another bone.


Treating Problems with Poor Posture

Besides getting the needed treatment dentally, if may be helpful to contact a chiropractor or talk to your family doctor about improving your posture. If you slump when you stand or sit, or your gait is out of balance, these practices can also cause you problems with jaw pain and discomfort. Therefore, it pays to look at all the reasons for TMD discomfort. Sometimes, the answer may lie in how you are walking or sitting.

Do you believe you have TMD (temporomandibular joint disorder)? If so, contact us for a consultation and examination. We will explore all the possibilities for your pain so you can get the needed pain relief. Give us a call now if your jaw hurts and you need an opinion about your condition.