Why Is Your Jaw Swollen?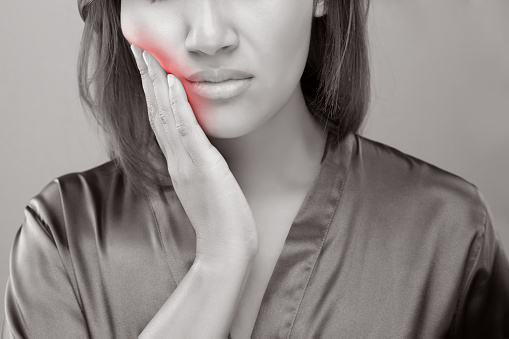 A swollen jaw can be alarming, and there are several possible reasons for the swelling. As with all oral health, do not try to diagnose on your own. It is best to be seen as soon as possible, so the swelling does not get worse or persist.


Reasons For Jaw Swelling

Swelling can be a result of many different things. Our office is here to diagnose the cause for you, so you don't have to worry. Within your mouth, if there is any sort of unseen or undiagnosed lump anywhere, it could be causing the swelling of your jaw. An unknown or known injury to the face can cause swelling. There may be an oral infection that has gone undiagnosed, or allergies. In the case of an infection, antibiotics may be prescribed.

If there has been an allergic reaction, action must be taken quickly. Swelling can be a sign of anaphylactic shock and time cannot be wasted. You may be fighting a cold or virus that has caused swollen glands and is now affecting your jaw. More rarely, even cancer can cause the jaw to swell. With so many possibilities, treatment will depend on the diagnosis. Please do not try to diagnose a swollen jaw on your own. While waiting to be seen, consider a cold compress or over the counter pain medication to ease the pain in your jaw.

As with many oral health conditions, the longer something sits undiagnosed and treated, the worse it may get. Your oral health is extremely important to us, and we are here to answer all of your questions and concerns. Please call our office to speak with our professional staff, or to schedule an appointment to bring your jaw back to health. We will do everything we can to help address the swelling.