What Goes Into Gum Disease Treatment?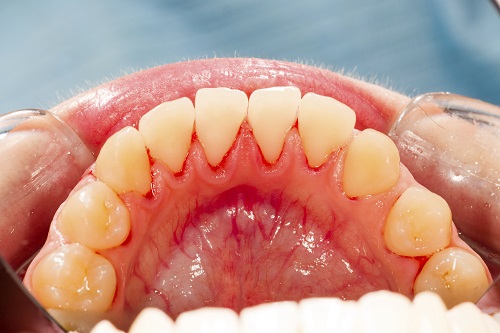 You have been brushing and flossing your teeth regularly and taking the best care of your oral health that you know how. But for whatever reason you have just been diagnosed with gum disease. It could be that one spot in the back of your molars that you repeatedly missed, the number of sodas you have been drinking lately, or maybe even your genetic predisposition to gum recession which opened you up to plaque buildup. The sooner that gum disease can be treated the better your chances of full recovery are. So, what are your options?


Non-surgical

It may not be necessary to jump straight to surgery. There are some non-surgical options to consider when treating gum disease. In some cases, a professional dental cleaning may be all that is required to clear up the infection. Scaling and root planing, another non-surgical option, is a deep-cleaning of the gums where plaque and tartar are scraped away in a process called 'scaling' and uneven spots of the tooth's root that may trap bacteria are made smooth by a process called 'planing'. Some antibiotic treatments may also be used to eliminate the bacteria that are causing the problem. There are various antibiotics available in many different forms ranging from mouth rinses to toothpastes to gelatinous chips that slowly release the medication over time.


Surgical

Pocket reduction surgery, also called flap surgery, is a procedure where the gums are lifted back and cleaned out, then replaced more snugly around the tooth to decrease the potential areas where bacteria could enter and cause damage to the gums. Bone grafts can be used to create a platform to regrow the bone and restore stability to the teeth, and soft tissue grafts can be used to fill in where gum tissue has receded. Bone surgery is another option, where shallow craters in the bone caused by the loss of bone density are smoothed out making it harder for bacteria to gather and reproduce. Probably the most pain-free of the surgical options is the laser treatment, which removes bacteria and infected gum tissue without cutting into the gum or exposing the root of the tooth to infection.

Regular dental cleanings will allow us to spot early signs of gum disease before drastic measures are needed. However, while prevention is always the best care method, intervention is sometimes necessary. Give us a call with any questions you may have concerning your treatment options.