Did You Know A Problematic Tooth Could Result In Hearing Issues?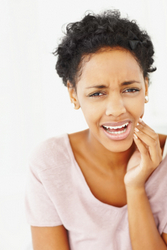 Hearing impairment is usually as a result of noise pollution, certain diseases, age, and sometimes hereditary. But did you know that a problematic tooth could also result in hearing issues? To a certain extent, your hearing depends on how good your oral health is. How is this possible? Read below to understand how a problematic tooth could affect your hearing.


How Your Oral Health Influences Your Hearing

There are a number of organs that are involved in the hearing process. These organs include the outer ear, the ear canal, the eardrum, the middle ear, the ossicles, the cochlea, hair cells, the auditory, and the brain. If any of these organs become affected and fail to do its part in the hearing process, you are likely to experience hearing issues. Some of the complications that affect the hearing process include ruptured or perforated eardrums, damaged hair cells, otosclerosis, and ear infections. Where does the tooth come in?

Tooth problems can lead to the accumulation of harmful bacteria in your mouth. If untreated, these bacteria can get into the bloodstream and spread to the other parts of the body including the brain. This can cause inflammation and result in blood clots that prevent the proper flow of blood to various organs. Reduced blood flow affects the hair cells, the most, and they might get damaged or permanently destroyed.

Besides hearing loss, poor oral health can also affect your health in general. Studies have linked dental problems to chronic health issues such as pancreatic cancer among other conditions.

Regular brushing, flossing, and dental checkups at our clinics can help prevent tooth problems that can result in hearing issues. You don't need any special techniques to preserve your oral health. Routinely and consistently observing general oral hygiene is more than enough. Visit our clinic today for a dental checkup and recommendations on how to preserve your oral health.