When May You Need to Wear an Oral Splint?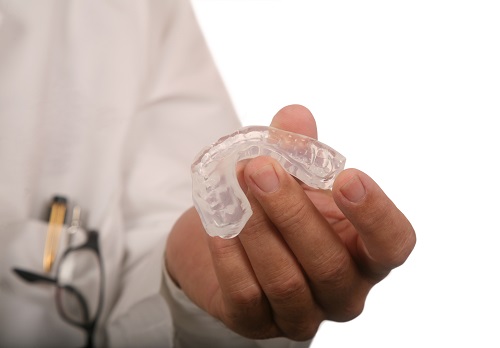 An oral splint is a device that resembles one's jaw and is used to bite on while sleeping or sometimes during the day. Most patients get this prescription after registering complaints of waking up with headaches and clenched teeth. Without being checked and treated, this can lead to further complications that can eventually wear out your teeth and destroy the jawbone muscles.


What Are The Symptoms Of Irregularity On My Jaw?

The first sign is pain on the sides of the jaw that draws up towards your temples. The other common symptom is experiencing headaches that hit you after waking up. If your teeth experience clenching and grinding during sleep, then it's an indication that something is amiss with your jaw muscles. When sleeping, your teeth make biting movements that are unconscious. However, with proper muscle movement, the jaw should move out and back into the holding socket at the back of your mouth easily. When it doesn't make a full movement of locking properly after release, tension is exerted on some of the muscles. This puts them into full strain mode and activity, thus explaining the morning headache.


How Do I Use An Oral Splint To Fix This?

When the dentist prescribes an oral splint, it means they have examined a patient's symptoms and come to the conclusion that they need to fix their muscle activity during sleep. This ensures that the jawbone does not get weaker by straining to stay intact every night. You will notice that the teeth do not clench as they have a protective layer between them. This protects from your teeth from grinding and eroding.
It is not advisable to get an oral splint until you understand exactly how one works and whether it is suitable for the condition of your jaw. Schedule an appointment with us today, get checked and determine whether or not you require one.