Is Wisdom Teeth Extraction Safe During Pregnancy?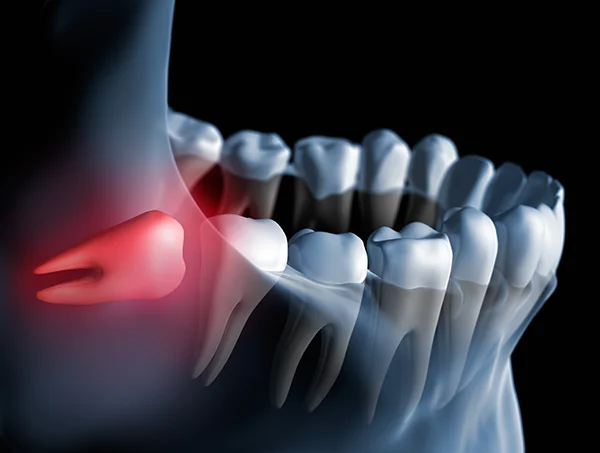 Wisdom teeth usually begin to emerge in the late teenage and early twenties. This is the time when the woman's fertility is high. Extracting wisdom teeth during pregnancy is typically avoided and not advised. However, it may become necessary due to emergencies or severe complications. The safety of any dental procedure is a concern during pregnancy. This is because it poses potential risks for the mother and the developing fetus.

You may experience hormonal changes during pregnancy, causing increased blood flow to the gums. This makes them more susceptible to swelling and bleeding. If wisdom teeth removal is a must during pregnancy, the second trimester is the safe period for this procedure. Please note that even in the second trimester, the process needs a lot of caution. However, only in cases of urgent dental issues that can only be postponed after delivery.


Wisdom Teeth Extraction During Pregnancy
X-Rays
Before your wisdom tooth extraction, taking X-rays to plan the surgery effectively is essential. Although all X-rays involve radiation exposure, modern dental X-rays are designed to minimize this exposure significantly. Additionally, the use of a protective apron during the procedure further reduces any potential risk, ensuring that the exposure remains minimal and safe.


Anesthesia

Dentists administer local anesthesia to numb your mouth during the wisdom tooth extraction before starting the procedure. Local anesthesia is employed because it does not spread throughout the body. This makes it safe for use during pregnancy. If possible, undergoing the wisdom tooth extraction with only local anesthesia is the safest choice.


Infection

Like any surgery, wisdom tooth extraction carries an infection risk. Dental health providers will recommend antibiotics if an infection occurs. Your dental healthcare providers will carefully assess the situation and prescribe the appropriate antibiotics. This guarantees your well-being and the safety of the baby.