Treating Trigeminal Neuralgia And Orofacial Pain With Oral Surgery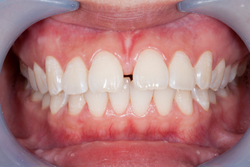 Oral pain is prevalent and affects many people every day without treatment. If you face orofacial pain, you aren't alone. Dentists are always seeking ways to help patients relieve the pain they are going through. Trigeminal neuralgia is a severe form of orofacial pain and it may cause lifelong pain. Oral surgeons can help patients going through these kinds of treatments.


What is Orofacial Pain?

It is a dull, persistent ache with a sharp stabbing sensation. Sometimes, it may present with a combination of these two sensations. People with orofacial pain also experience discomfort and headaches while chewing. They may also have muscle soreness and jaw clicking.

Generally, orofacial pain is considered a broad term describing painful symptoms that arise throughout the face, jawline, and mouth. Many things can contribute to orofacial pain, including bruxism that causes wear down of the enamel, thus resulting in tooth pain that radiates to affect the neck, face, and jawline. Other things like misalignment of teeth, temporomandibular disorder, and missing teeth can contribute to orofacial pain.


What is Trigeminal Neuralgia?

It is an advanced form of orofacial pain. It presents with a kind of electric shock of pain that is felt throughout the face. People describe the pain as a burning or stabbing sensation. Trigeminal neuralgia mostly affects individuals over 50 and is more prevalent in women than in men. The pain is associated with a malfunction of the trigeminal nerve. This nerve is responsible for relaying pain messages to the individual's brain.


How an Oral Surgeon Can Help

Where conservative ways of treatment like oral appliances, muscle relaxants, and exercises fail to yield results, surgery may be conducted. An oral surgeon may perform surgeries like facial reconstruction to repair the nerve and ease the pain. Orthognathic surgery can help in correcting bite problems or issues with teeth alignment that are contributing to orofacial pain.

Other surgeries include arthroscopy, arthrocentesis, and arthroplasty. These help remove excess joint tissues and align the jaw to ease pressure on the nerve and provide relief. Visit us if you face orofacial pain to get assessed. Our oral surgeon will establish the right treatment plan if conservative ways fail.