Full Mouth Reconstruction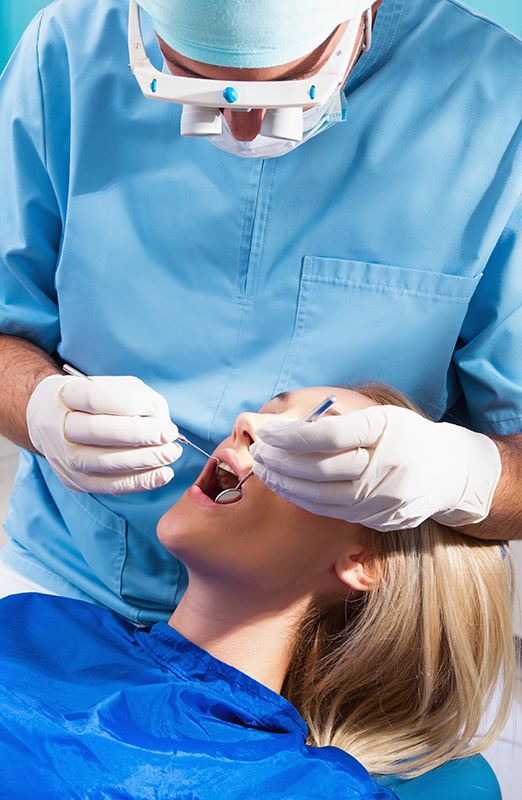 In addition to being an indicator of assurance, interaction, and self-expression, a beautiful smile is more than just an assortment of teeth. A full mouth reconstruction is a thorough dental treatment approach for tackling various dental issues affecting the lower and upper jaws. Including rehabilitative and functional elements alongside cosmetic ones extends past dental aesthetics and aims to enhance overall appearance and dental hygiene, chewing competence, and speaking.


When is Reconstruction Needed?

Full mouth reconstruction may benefit people with dental issues, such as tooth loss and significantly deteriorated teeth. Accidental dental trauma can lead to broken teeth and misaligned jaws; full-mouth reconstruction may assist in mending and reversing the damage. Long-term dental care neglect can result in various oral issues requiring extensive treatments.


Process of Reconstruction

Diverse dental specialists, including prosthodontists and orthodontists, work together to complete a whole mouth reconstruction. Finding current problems requires a complete evaluation of your dental health, which may include X-rays and 3D scans. Your requirements are addressed by developing a customized treatment plan based on the evaluation.

The treatment strategy is carried out in stages, starting with more severe problems like gum infection or inflammation and moving on to cosmetic improvements. As the many procedures are finished, your smile gradually changes, and you restore your oral health, functionality, and appearance.

Full mouth reconstruction is a complete strategy for regaining your smile's structure and functionality. Not only is it about appearances, but also about regaining your dental health and the self-assurance associated with a radiant smile. Consultation with a dentist skilled in entire mouth restoration can be a beginning toward getting the smile you deserve if you are battling several dental problems.


Contact Us

Full-mouth reconstruction necessitates a team approach from a staff that comprehends and embraces each patient's unique requirements and desired outcome. Today, we can put you on the path to a healthier, more functional smile by emphasizing patient-centered care and restorative dentistry.