What Is Temporomandibular Joint Surgery?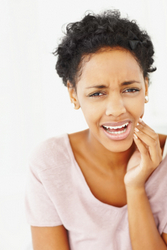 If you suffer from Temporomandibular Joint (TMJ) disorder, the pain and discomfort in your joint and surrounding muscles can be overwhelming. When non-invasive treatments do not help alleviate symptoms, it's worth considering temporomandibular joint surgery.


Understanding TMJ Disorders

TMJ disorder issues arise due to different reasons, such as injury to the jaw, arthritis, misalignment, excessive grinding of teeth, etc. Symptoms of this disorder range from clicking sounds when opening the mouth to constant headaches and jaw pain.


When Is Surgery Necessary?

Standard treatments focus on helping manage each patient's TMJ disorder without surgical options through medication or physical therapy and some lifestyle modifications. However, for severe cases, surgery becomes a suitable solution. Surgery often becomes mandatory when conservative approaches remain ineffective for patients who continually suffer persistent pain or face functional limitations like jaw locking.


Types of TMJ Surgery

Various surgical procedures exist – arthrocentesis, for instance, is minimally invasive, involving injecting needles into joint space and irrigating debris to relieve pain. In contrast, arthroscopy involves surgical visualization with a small camera through tiny incisions used for damaged tissue repair/removal and fixing structural problems. In complex cases requiring repair/reconstruction of damaged structures, open joint surgery may become essential after a direct incision accessing the joint.


Recovery and Rehabilitation

The recovery process always varies depending on several factors, like the extent of damage both after open joint surgery and minimally invasive procedures like arthrocentesis. Depending on the different requirements, rehabilitation can vary, including adherence to soft food diets alongside attending physical therapy sessions focused on regaining strength/mobility.

While not everyone facing TMJ problems requires temporomandibular joint surgery, prioritizing every patient's unique circumstances that vary symptomatically remains integral. An individual's symptoms' severity is key in determining whether this option should be pursued if everything else fails. Book an appointment today and discuss your options with our professional team.