Tips for dealing with sensitive teeth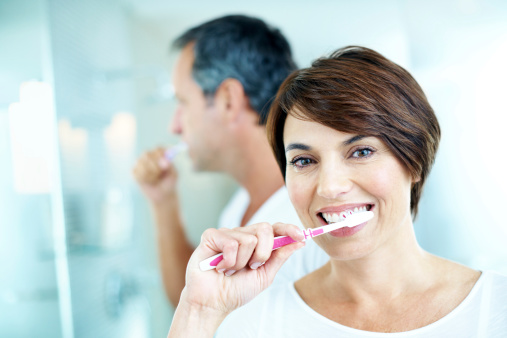 Once in a while, your teeth might be cracked, chipped, or have a cavity. During such times, we tend to feel acute pain in case something touches the infected teeth. That is what tooth sensitivity is all about. Typically, root exposure and worn-out tooth enamel are the main reasons behind sensitive teeth. Oral care routine for such cases should be paramount due to the effects it might bring about in terms of brushing, eating, and also drinking. This might be as uncomfortable as it sounds, but some solutions are recommended by dentists.


Root canal

This is considered the most successful procedure in the treatment and prevention of tooth sensitivity. This dental procedure involves the removal of infected pulp in the tooth, later, the tooth is cleaned and well-disinfected. This procedure should however be considered if the other procedures mentioned below fail.


Gum grafting

This happens when there is an exposed tooth root due to the absence or loss of gum tissue on the affected area. Here, the periodontist extracts gum tissue in your mouth to attach the affected part. It protects exposed teeth and reduces tooth sensitivity.


Desensitizing or bonding

In this case, a bonding resin is applied to the affected area. A bonding resin is a composite material that is applied to the tooth to supplement the shape or color of the tooth. This material is very appealing aesthetically since it matches the color of the host's original teeth and is durable.


Fluoride

Fluoride occurs naturally in water in small amounts depending on the place. The material is also used to prevent tooth decay. If you are keen enough to read the cover box of your toothpaste, you will find out that it has fluoride in it. Therefore, in the case of a sensitive tooth, the dentist might apply fluoride to the affected area to strengthen the enamel and reduce the sensitivity.


Desensitizing toothpaste

You have heard of the toothpaste called Sensodyne? That is a good example of a desensitizing toothpaste and is specially formulated to protect the layers of the teeth. After several applications, this toothpaste can help block the pain. This and many more ways can be used by dentists to protect your teeth from sensitivity. We are just a call away.