When Should You Replace Your Dental Implants?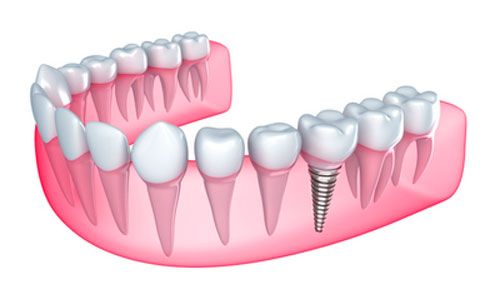 In case of tooth loss, getting a replacement seems to be an ideal solution. However, a lasting solution to the problem seems to be the best way out. Puzzle yourself no more, dental implants are the perfect fit after tooth loss.

From the materials that make them to the way the different parts are assembled in your mouth, dental implants are the best dentistry can offer for a permanent tooth replacement. Even so, you have to replace the dental implants at some point in life.


Dental Implants Structure

The whole set of dental implants consists of three parts. The implant itself, made of titanium or zirconia, is surgically attached to the jawbone to osseointegrate with it and act like the roots.

An abutment is joined to the implant to act as the base for the crown, which will be fixed on it. The crown, after being put in place, makes the implant complete and good enough to chew and bite. The crown now functions as the tooth surface.


Durability of Dental Implants

Just like normal teeth, dental implants' ability to last longer will depend on the dental care provided to them. Implants are permanently fixed, thus caring for them is as easy as cleaning your other set of ordinary teeth.

Take care by brushing and flossing your teeth regularly just like you usually do. Plus, buckle down your effort to see the dentist for checkups. All these practices can help the implants last up to 15 years or even a lifetime.


When to Replace Tooth Implants

Normally they last 10 to 15 years, but depending on your cautiousness, they can last a lifetime. Medical conditions like cancer and diabetes can cause the failure of dental implants. You will need a replacement of the crowns if they get eroded or worn out.

Crown replacement occurs after about 15 years of use. The implant screws can be replaced or reattached if they happen to get loose or get damaged. A condition known as peri-implantitis can contribute to implant failure, resulting in implant replacement.

For more information on dental implants and what's best for your tooth replacement needs, visit our dental surgeon.