Common causes of bad breath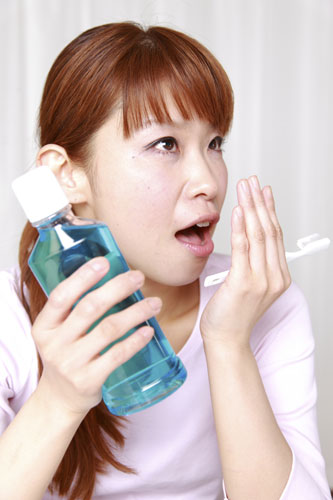 Keeping good oral health is important if you want to enjoy optimal overall health. When you have optimal oral health, you will have reduced stress and anxiety that comes with dental problems. One of the associated issues that come with poor oral health is bad breath. A bad odor that comes from your mouth can hinder close personal relationships that can be sometimes important for your work life and even personal life. With bad breath, you will have to worry every time you have to talk to a person in close quarters. If you are experiencing bad breath, you can find effective solutions at our clinic.


Food Particles Left in Your Mouth

Bad breath can be caused by the food particles that remain in your mouth after eating. If you fail to brush your teeth, the food particles can be broken down by bacteria, with the resultant by-products being acids which can produce a foul odor.


Tooth Decay and Cavity

The acids that eat into your enamel can cause your mouth to smell. This can be due to the infections that they cause to your gums and in tooth cavities.


Gum Disease

If you have gum disease, you can have bad breath mainly because of bleeding gums and bacterial infections. However, with the treatment, you can eventually improve your bad breath. However, you must keep up with the treatment plan for this to work.


Find immediate dental assistance

When you notice a foul smell in your mouth, it is important to come to our clinic to check out your symptoms. It can be a sign of underlying oral health issues. Our dentists will examine you to determine the exact cause of your bad breath. Call us through our number to talk to a dentist or to book an appointment.