Solutions For Teeth Grinding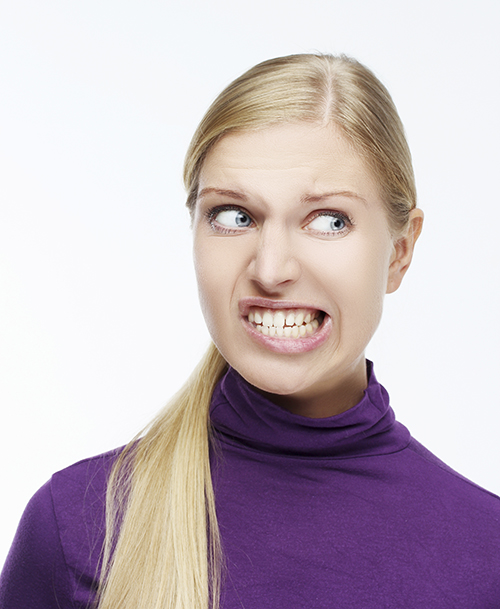 Do you wake up with mouth pain regularly? Does your jaw hurt? Do you have a lot of headaches? If any of these issues ring a bell, you may have issues with bruxism. Bruxism can cause major issues with your teeth. Here is some information about bruxism and the solutions that dentists can offer you.


What Is Bruxism?

Bruxism occurs during the evening while you are sleeping. If you have bruxism, you either clench your teeth while you are sleeping or you grind your teeth. When you grind your teeth, you are rubbing your molars back and forth during the evening.


Symptoms of Bruxism

There are several symptoms of bruxism. First, if you clench or grind your teeth, you may have jaw pain, especially around your molars. You may also feel pain in your jaw joint or temporomandibular joint. Dentists may notice some symptoms of bruxism as well. They may find that you have cracked, chipped, or broken teeth due to bruxism. Bruxism can also cause crowns, bridges, or implants to crack or break.


What Can Be Done About Bruxism?

While bruxism can cause serious consequences for your mouth, there are treatment options. Dentists can design night guards for you to wear at night so that you don't grind your teeth or clench them. The procedure is very simple. You need to visit a dentist so that they can make a mold of your teeth. In some dental offices, dentists can use a 3D printer to print your night guards as you wait. Other dental offices make a mold of your teeth and then send the mold to have a night guard made for you. Usually, the guards relieve the symptoms of bruxism fairly quickly. You may also find that your tooth pain and headache pain are not as big of an issue as well.