Is Caring for Dental Implants Any Different Than Original Teeth?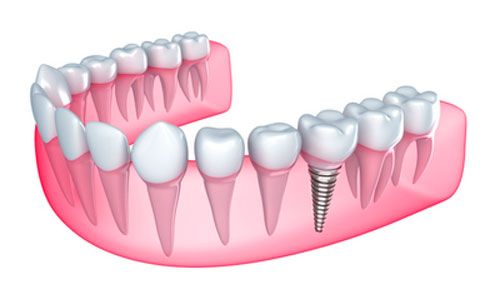 When you lost a tooth a few decades ago, your two options were a fixed bridge or a removable denture. The challenges connected with keeping them, as well as the discomfort they can occasionally cause, are numerous. Fortunately, we now have dental implants that are considerably easier to maintain and much more similar to the original.


What is a Dental Implant?

A dental implant is an artificial root that is inserted in your mouth and fused to your jaw to support a bridge, denture, or crown. It's made of titanium.

To find out if a dental implant is suitable for you, we recommend that you come into our clinic for a dental checkup so that we can evaluate you. For starters, you don't have to worry about taking care of a dental implant in case you discover you need one. The bonus, it's almost impossible to tell it apart from the actual thing.


They Look Natural

To begin, dental implants appear and feel natural, much like the actual thing. They are made to seem almost identical to your natural teeth. The crown that is attached to the dental implant is likewise made to match the rest of your teeth, making your smile look natural in public.


They are easy to Eat with and Maintain

Dental implants allow you to eat without having to worry about your teeth moving around as they do with removable dentures. You also have less tooth sensitivity and can use the same biting power as someone with regular teeth.

Implants are also easy to maintain, are indistinguishable from regular teeth, and can be exposed to the same cleaning and flossing techniques as the rest of your teeth.

Dental implants have undoubtedly helped many people who have lost a tooth, and they may be the solution for you as well. If you believe you may require one, please come to our offices for a consultation and exam.