How We Work to Improve Your Oral Health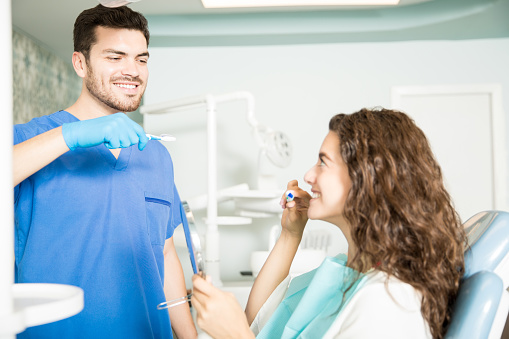 We specialize in the areas of infection, disease, and tooth pain. Our additional training enables us to perform root canals surgery – a procedure that is designed to preserve an infected or badly decayed tooth.


Our Primary Specialty

As endodontic specialists, we treat problems with a tooth's pulp. The pulp in the tooth contains connective tissue, blood vessels, and nerves. Because the pulp is no longer useful after a tooth has developed and because it can cause a great deal of pain and sensitivity, we can save a tooth by removing the pulp, cleaning the root canals, and sealing the site. This is done when bacteria, because of deep decay, affects the pulp, causing irreversible pulpitis. Because of our advanced training, we can preserve teeth with deep decay that would otherwise have to be extracted. Therefore, performing root canals is a primary specialty.


Training and Other Specialties

The additional training, we receive after dental school enables us to enter a 2- or 3-year post-graduate residency to become certified by the American Board of Endodontics. This type of training allows us to help anyone who experiences tooth pain and sensitivity, suffers from a bacterial infection, or suffers from a tooth injury, or a fractured or chipped tooth.


When You Should See Us

We will work closely with your regular dentist whenever you want to save a tooth because of deep decay, or when you require a root canal. We can also assist in helping you if your tooth is knocked out after an accident. Most of the work we do can improve your oral health, as our first goal is to save a tooth from deep decay, infection, or trauma.

Do you need endodontic therapy? If so, give us a call and tell us about your concerns. Set up an appointment today for an exam and consultation.